Functions
We have two SET MENU options for groups of 9 ppl & over
SET MENU option#1  $90pp
MONDAY  - SUNDAY FROM 12PM 
Spiced Almonds
Eggplant tostada, cuajada, manuka honey, chives
Charcuterie Board
~
Kingfish cruda, green grapes, verjus
~
Lamb Cutlet with Chimichurri
Cabbage Salad
Roast Chicken, piquillo pepper sauce and radicchio
Patatas Bravas
DESSERT
Dulce de leche
"Quesada Pasiega"
~~~~~~~~~~~
SET MENU - option #2  $75PP 
SUNDAY to WEDNESDAY
Marinated olives
Manchego churros, onion ash
Croquette del dia
Jamon Serrano, Spiced Cherries, Goat's Curd
~
Beetroot cured Salmon cruda, Avocado Creme, Orange
Beef Tartare, patatas frittas
~
Roast Eggplant, Arroz, tomatoes
Txistorra, White beans, Zucchini
Cabbage salad
DESSERT
"Torta del dia"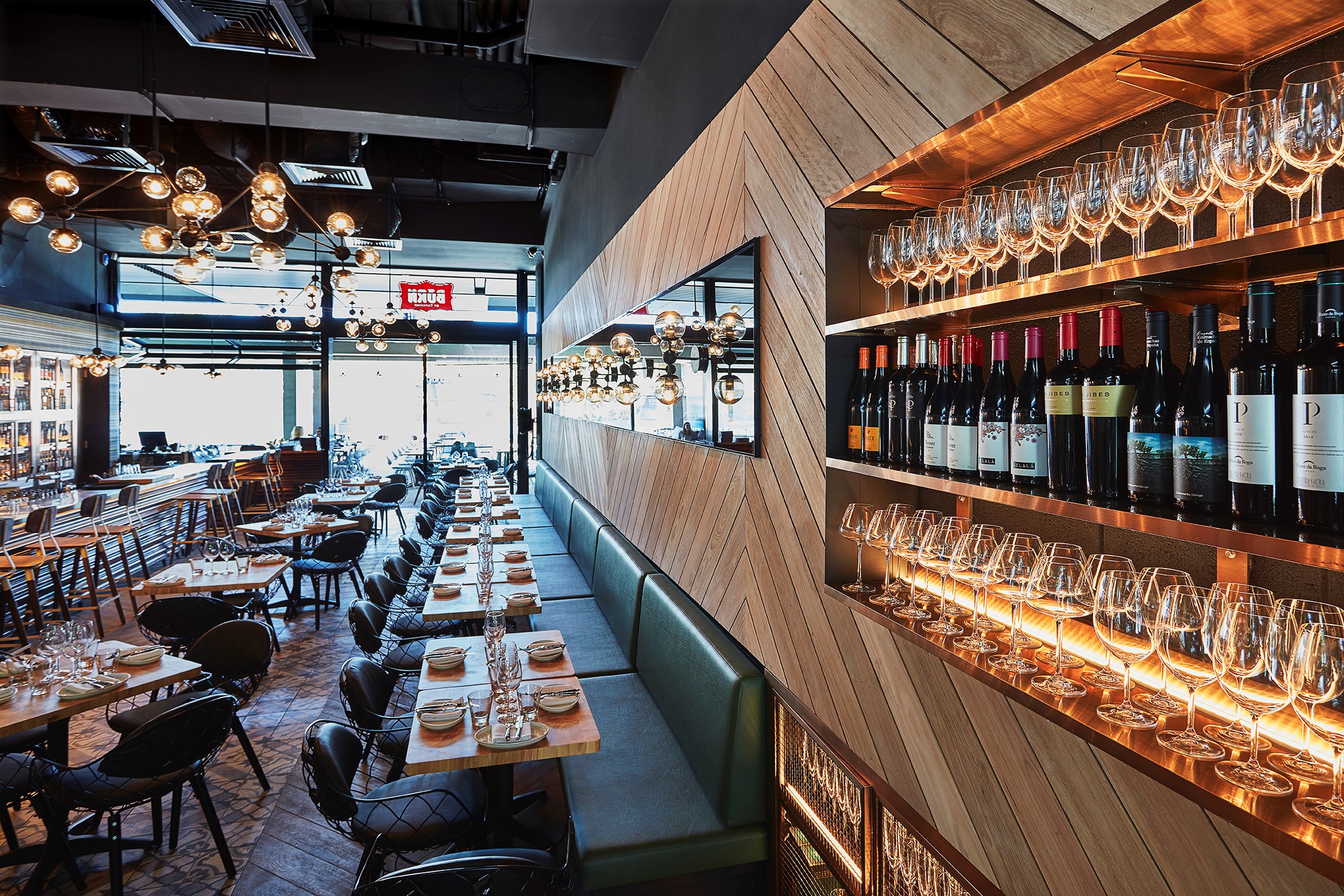 Read Terms & Conditions for all groups of 8ppl & over
DRINK PACKAGES
We have drink packages available with each SET MENU, which include House Beer, Wine, Sparkling & Soft Drinks
1.5 hours $35pp
2 Hours $45pp
3 Hours $60pp
PREMIUM DRINKS PACKAGES
hOUSE BEER, CAVA, (wHITE, ROSE, RED), SOFT DRINKS
1.5 hours $49PP
2 Hours $65PP
3 Hours $90PP
Starting time begins 10 minutes after the initial booking time for the entire group.
No ordering for people that haven't arrived as yet.
Next drink can only be ordered after the current drink has been finished or removed.
No double parking of drinks.
Management has the right to refuse alcohol if a patron/s become unruly. 
Born by Tapavino strictly adheres to the Responsible Service of Alcohol